Towing Services in Shelbyville, KY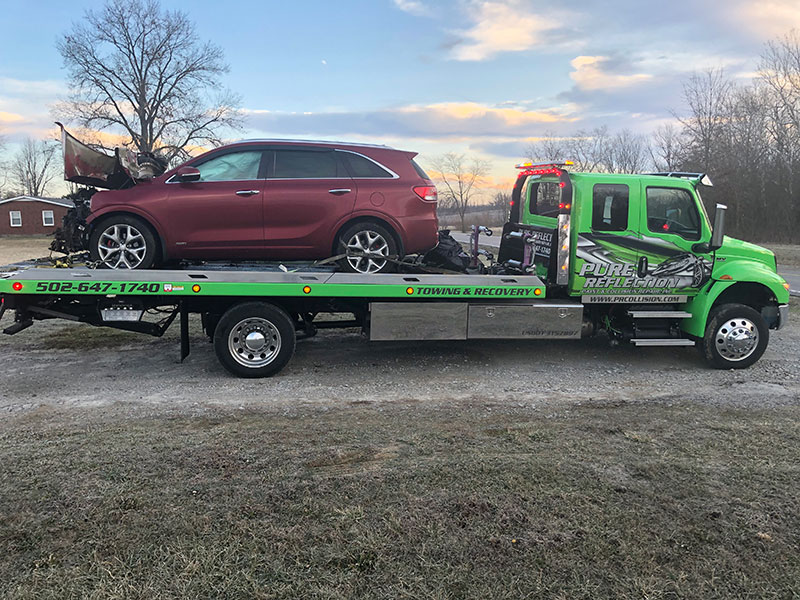 When you've been left stranded due to a simple breakdown or a major accident, don't hesitate to call on our team of towing professionals to get you back on the road. Pure Reflection has been serving the Shelbyville community for over 15 years, and has proven to be the number one choice for our area, both day and night. It's no small task to remove a vehicle from an accident scene, and you will find with our modern equipment and true care for your property, you've made the right decision when you call on us to assist you and your family in your time of need.
Pure Reflection Towing and Recovery also proudly serves on the wrecker rotations for the City of Shelbyville, Shelby County, and the Kentucky State Police. No matter what situation you may find yourself in, you can always count on us to be there when you need us. With credentials like ours, we hope you can value the commitment we have to our industry, as we value you as our newest customer. Don't hesitate to call us and see what makes the difference.